What is Microneedling?
Microneedling is a minimally invasive treatment that involves using several tiny needles to create micro-injuries in the skin. This stimulates the body's natural healing response to release growth factors to help stimulate cell regeneration and the production of collagen.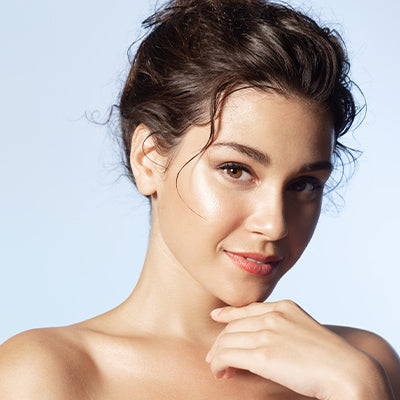 Target Areas
Microneedling can help minimize fine lines and wrinkles, uneven texture, large pores, dark spots, scars, stretch marks.
Microneedling can be performed on the face and body.
FAQs
Will I see Immediate Results?

As the collagen and elastin levels in your skin continue to increase over the next 1-2 months, you can expect to see improvements in the appearance of your skin. It is generally recommended to get a series of 3 sessions every 4-6 weeks for optimal results.
Will it Hurt?

Numbing cream is applied prior to the treatment to minimize discomfort. Most patients report little or no pain and discomfort.
What are the Risks?

There is very minimal risk of infection in the puncture holes. It is important to follow post treatment instructions to avoid risk.
How much does it Cost?

Please refer to our Price List for this information. We are happy to provide payment plans for treatments over $200.
How long is Recovery?

Following the procedure, you may experience mild redness and swelling for about one day, however, this should resolve quickly on its own.
Have More Questions? Ready to Get Started?
Fill Out the form below! Let Us Know you are interested in Microneedling and we will Reach Out and answer any questions you may have!