What is Diolaze XL?
The Diolaze laser is an advanced laser hair removal device that safely and gently eliminates unwanted hair. Diolaze has a cooling tip with a large surface area so treatments are comfortable and fast!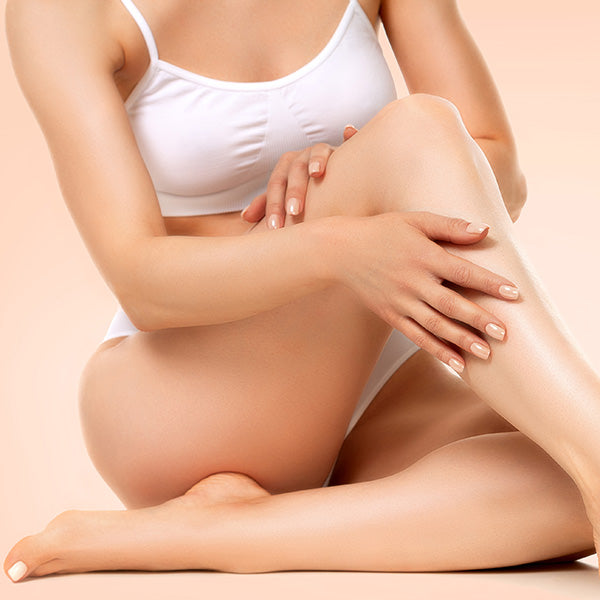 Target Areas
Laser hair removal can be performed on any area of the body that has unwanted hair including the face, arms, legs, underarms, back and intimate areas. Laser hair removal targets dark hair and treatments usually take 15-20 minutes per area.
How Does it Work?
During laser treatment, a diode laser beam passes through the skin to target the hair follicle. The penetrating energy then heats up the root of the hair, which in turn prevents future hair growth.
FAQs
Will I See Immediate Results?

As will all laser hair removal methods, DiolazeXL requires a series of treatments. Laser hair removal works best when hair follicles are in their mature stage; however at any given time your hair is in various stages of growth. You will notice slower hair growth and thinning of the hair with each treatment.
Will it Hurt?

DiolazeXL has a built in skin cooling surface. It is one of the largest for all hair removal devices. This makes treatment more comfortable than other devices with most patients noting that DiolazeXL is virtually painless.
What are the Risks?

While this procedure is mostly gentle in nature, the treated areas of your skin may look like it has a light sunburn due to the use of lasers.
How Long is Recovery?

Treated area may appear slighly red around the hair follicles. This will subside within a few hours.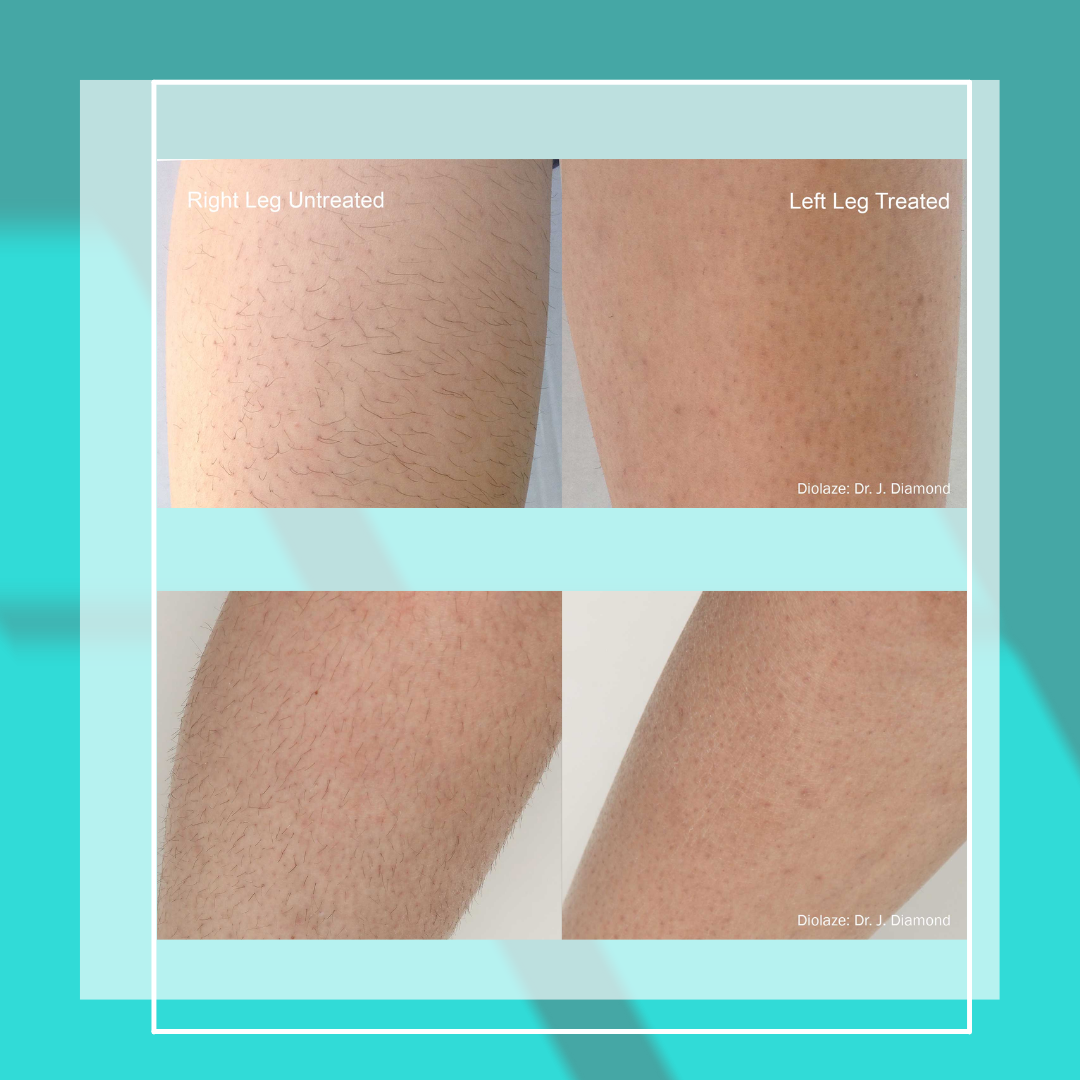 Before & After
Laser hair removal is one of the most common cosmetic services in the United States. It is an effective method of long-term hair removal on the body and face.
Have More Questions? Ready to Get Started?
Fill Out the form below! Let Us Know you are interested in Laser Hair Removal and we will Reach Out and answer any questions you may have!